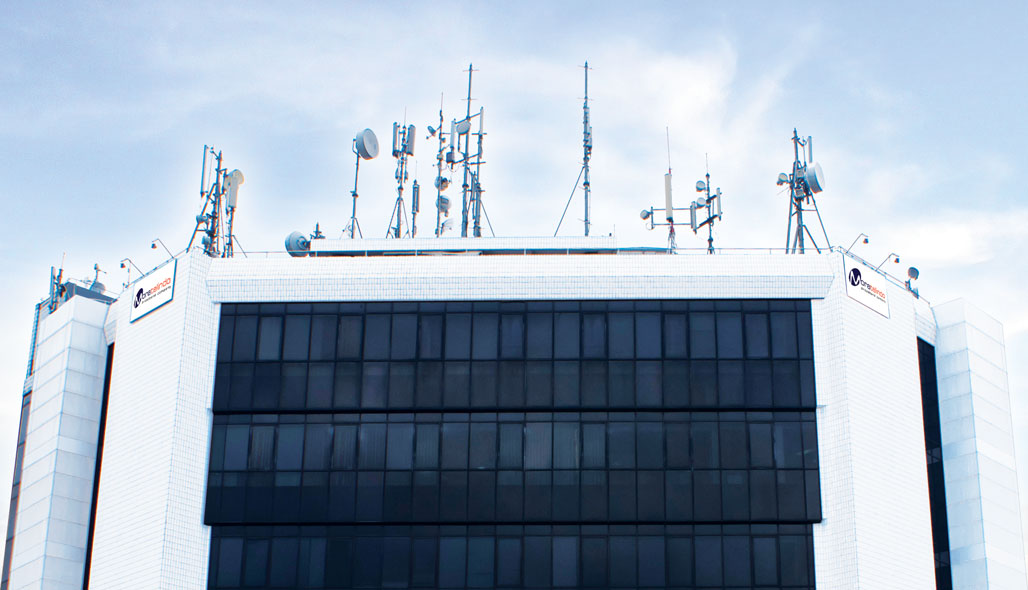 About Moratelindo
Engaged in the fiber optic infrastructure for telecommunication network, Moratelindo is positioned to be one of the largest network access provider in Indonesia. Centered in Jakarta, Moratelindo is supported by professionals and experts who have experiences more than 10 years in the industry. We also have experiences to serve various customer segmentation such as Telecommunication, Government and other industries.

Moratelindo Cable Sistem 1 (MIC-1) is the first international network built by Moratelindo with the cable length is about 81,5 kilometers, connecting Batam and Singapore in 2007. Moratelindo was also succeeded in deploying the inland cable within Singapore territory with the cable length is about 23 kilometers laying from Landing point Changi to Global Switch.

Moratelindo has a national network connecting Sumatera – Java – Bali island with cable length is 7,167 kilometers. Later in 2011, Moratelindo built fiber optic infrastructure which connecting Batam – Dumai – Malacca (BDM) with cable length is 403 kilometers. Few years later, Moratelindo developed the second international fiber optic which connecting Jakarta, Bangka, Bintan, Batam and Singapore (B3JS) with cable length is 1,234 kilometers. Furthermore, to deliver a reliable high-speed internet connection in 2014, we established a network to access Jambi and Batam (JIBA) with cable length is 414 kilometers.

We have backbone with big capacity range from Sumatera Backbone (SBB) 580 Giga, Java Backbone 430 Giga, Surabaya – Denpasar Backbone 100 Giga up to B3JS Backbone 1,400 Giga. Beside that, Moratelindo also has an Inner City access inside some cities in Indonesia spread in Jakarta, Surabaya, Medan, Palembang, Batam, Jambi, Bandung, Semarang, Solo, Yogya, Madiun, Cirebon, Malang, Jember, Bogor, Pekanbaru, Dumai, Lampung, Serang, Pekalongan, Tegal, Purwokerto, Bangka, Bali, and Makasar with total length is 11,388 kilometers.

In 2015, through Oxygen.id brand, Moratelindo developed the fiber optic network inside business districts area (inner city) to provide high speed internet access. The Oxygen.id role is to actively participate in every type of industry ranging from education, small and medium enterprise, healthcare, hotel, manufacturing, defense, oil & gas, government to media industry. Now, Oxygen.id networks are available in more than 200 high rise buildings in Jakarta.

In 2016, along with the network development, Moratelindo was trusted by the Indonesian government to support the Ministry of Communication and Information in connecting the entire territory of the Republic of Indonesia using fiber optic network so called the Palapa Ring network.

Palapa Ring is one of the national strategic project aimed to develop fiber optic backbone network infrastructure nationwide for broadband access in Indonesia. Palapa Ring project consists of 3 packages area : West, Middle and East Indonesia.

Moratelindo has been trusted by Indonesian government to develop the Palapa Ring project for west and east package. The Palapa Ring West Package will cover the entire Riau, Riau Island, Natuna and Singkawang with total fiber optic cable length is 2,256 kilometers. Finally, this project was successfully finished in 2018. On the other hand, the Palapa Ring East Package Project will cover the 35 cities in East Nusa Tenggara, West Papua and Papua inland with the total fiber optic cable length is approximately 8,233 kilometers. Involving in these two projects is one of our commitment to participate in "building the country".

In addition to provide the network access, Moratelindo also has an international scaled Nusantara Data Center (NDC) which is located in 5 major cities, Jakarta, Batam, Medan, Surabaya and Palembang. All NDC are equipped by the best quality of material to ensure the security of data storage and supported by more than one network to keep them secure and accessible.

One of a favorable business in Indonesian is the entertainment industry. Thus in 2017, Moratelindo has launched Fiber To The Home service under the brand name Oxygen.id Home. Oxygen.id Home is an unlimited multimedia entertainment that can be enjoyed for residential customers. With a choice of internet speed packages up to 100 Mbps and bundled with over 70 local and international cable TV channels, Oxygen.id Home provides an unlimited and complete entertainment for family. This is also one of our commitment in promoting the quality of modern life society and supporting the way we communicate in working, doing business, and socializing.
Since its establishment in 2000 up to the present, the Company is a domestic telecommunications service network operator that runs its business in the field of broadband ecosystems, namely the internet, data centers, interconnection network leases, domestic and international. The following are general descriptions for each business segment / service ofered by the Company:


Business Activities:
Connectivity
International Private Leased Circuit (IPLC - SuperNAP)
Domestic Leased Circuit (DLC - MetroM)
Local Loop (Inner City)
Dark Fiber
Oxygen.id METRO
Internet Services
IP Transit International (SuperNET & SuperNET MIX)
IP Transit Domestic (Super IIX)
Internet Exchange (Mora-IXP)
IP-VPN
NET-Hosting
Broadband & Dedicated Internet (Oxygen.id)
Oxygen.id HOME
Data Center
Rack Colocation
DRC (Disaster Recovery Center)
VPS (Virtual Private Server)
Shared Hosting
Cloud Hosting (Private Cloud & Public Cloud – MORA CLOUD)
Mora Cloud Express Connect (Direct Connect to Azure, AWS, Google Cloud)
Basic Law of Establishment
PT Mora Telematika Indonesia (Company) was established based on Deed No. 30 August 8, 2000 made before Daniel Parganda Marpaung, S.H., Notary in Jakarta. The deed of establishment was approved by the Minister of Justice and Human Rights of the Republic of Indonesia based on Decree No. C-25621.HT.01-01.TH.2000 dated December 21, 2000, announced in Government Gazette No. 58 dated July 20, 2007, Supplement No. 7264. The Company's Articles of Association have been adjusted to the Indonesian Company Law based on the Deed of Meeting Decree No. 5 February 11, 2008, made before Tahir Kamilli, S.H., M.H., M.Kn., Notary in Jakarta. Which deed has been approved by the Minister of Law and Human Rights based on Decree No. AHU-26803.AH.01.02 Year 2008 dated May 21, 2008 and has been registered in the Register of Companies in accordance with the provisions of the Company Law with No. AHU-0039229.AH.01.09.Year 2008 dated May 21, 2008.
The Company's Articles of Association have undergone several changes, and the latest amendments are stated in the Deed of Decision of the Shareholders No. 63 dated August 24, 2010, made before Yulia, S.H., Notary in South Jakarta, which deed was approved by Menkumham based on Decree No. AHU-45046.AH.01.02.Year 2010 dated September 22, 2010 and has been registered in the Register of Companies in accordance with the provisions of the Company Law with No. AHU-0068928.AH.01.09.Year 2010 dated September 22, 2010. ("Deed No. 63/2010"). Deed No. 63/2010 contains changes to the Company's place of domicile from East Jakarta to Central Jakarta so that it changes Article 1 of the Company's Articles of Association.
The Company began operations in 2000. The Company is domiciled in Jakarta and the ofice address in Grha 9 Jalan Penataran No. 9 Menteng, Jakarta Pusat 10320.
Date of Establishment
Authorized Capital
Paid-up Capital
Number of Employees